Summer School Age:2-8 year olds

Seta International School offers a fun-filled summer program for children (ages 2-8) starting from July 2 and running until August 10 2018.
The program is divided into several theme-based, one-week sessions where the children
will participate in various activities designed by our teachers. Please note that different
teams of SIS teachers will be coordinating the program during different sessions and
that substitute teachers may participate occasionally. The program welcomes both
children who are currently enrolled in regular classes at Seta and those who are not.
お待たせいたしました!7 月2 日から8月10 日まで、瀬田インターナショナルスクールで熱い夏が始まります。 みんなで一緒に楽しい夏を瀬田インターナショナルスクールで過ごしませんか?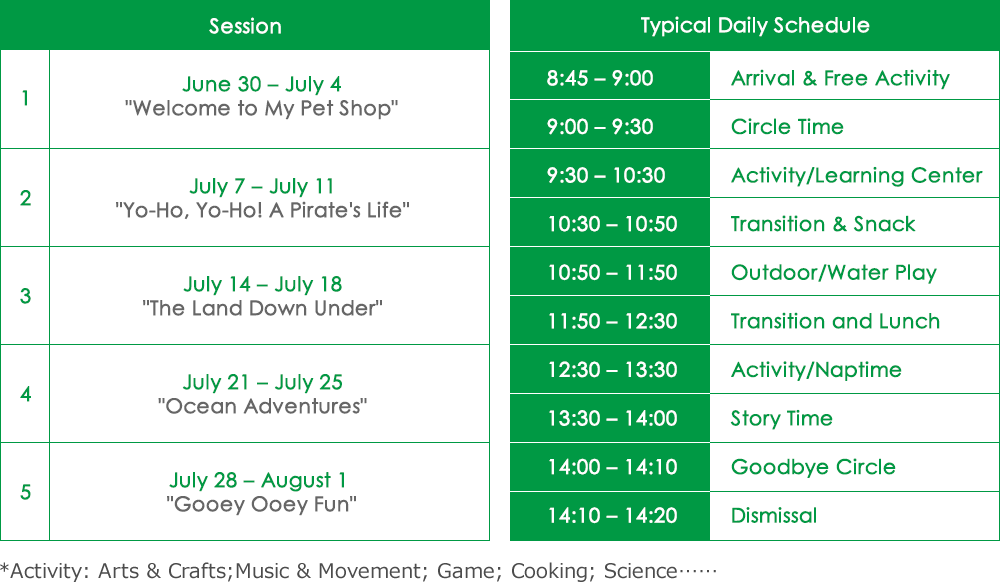 If you are interested in enrolling your child in this program, please submit the application form by Friday, June 29. If you have questions, please do not hesitate to contact the school director at any time.
別紙の申し込み用紙にご記入の上、6 月29 日(金)までにお申し込みください。定員になり次第締め切らせていた だきますので、お早めにお申し込みください。また、お申し込み多数の場合は、お申し込み順となりますのでご 了承ください。ご質問等ございましたらお気軽にお問い合わせください。